Wanted!
Whistle Soda, Coca Cola, Cleo Cola, Orange Crush
Picnic Coolers
Starr X Wall Mount Bottle Openers
Click Here for Soda Pop Wanted
Pepsi Cola, Bubble Up, 7 up, Orange Crush, Lemon Crush, Lime Crush, Dr Pepper,
Richardson Springs, Chico, Cohasset,
Deer Creek, California
B.L. Fulks general store- Latham, Mo
See Below
for details

Andy Fulks
Whitestown, In 46075
(765) 482-1861
(317)-796-1863

Or Click Here to go to our Home Page
Of Civil War & Historic Reenacment Supplies
Please peruse our want list below, If you have anything you think we might want to buy or trade for-
Andy Fulks- Direct Mail



E-mail us, Call us (765)-482-1861, Fax us (765)-482-1848, Cell Phone-(317) 796-1863
Thank you for the consideration.
B.L. Fulks General Store- Latham Missouri.
My grandfather ran a store in Latham, Mo from the teens through the early 1960's. There must be something floating around from over 50 years of service. He also ran the post office for that period of time (Right in the store) I am looking for anything related to Fulks General Store, or Benjamin L. Fulks Postmaster. I will pay ridiculous prices for anything related to the store or Post Office. Also anything from any of my Fulks ancestors- William B Fulks (Founded California, Missouri- bank president, judge, etc), John Montgomery Fulks (One of his sons,) Ben Fulks (B.L. Fulks- next in line. His wife was Sabry Mae Hull) or any of my uncles and aunts- Harry B Fulks, Cecelia Fulks (Wilson), Helen Fulks (Hofstetter), David H Fulks, Joseph Fulks (Joe), Donald D Fulks (Don), or Charles D Fulks (Chuck- my dad). Please contact me if anything is available.

Richardson Springs, California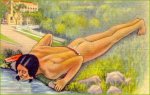 My moms side of the family is from the Chico area in Northern California. I collect anything from Richardson Springs, which is 10 miles north of downtown Chico. Richardson Springs was a resort in one of the canyons in the foothills at the northern edge of the Sacramento Valley.
Begun in the early 1900's, the Richardson family owned and operated the resort until the 1960'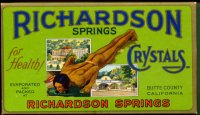 s when it was sold to a Church group. YWAM (Youth with a Mission) now operates the hotel and grounds as a retreat and summer camp.
Besides the Healthful Springs, Mineral Baths, and other resort offerings, Richardson Springs sold bottled water and crystals distilled from the mineral water that flows from the several springs. They also ran a dairy for a number of years. Richardson Springs had a Post office for it's guests. I believe that the Post office closed in 1963.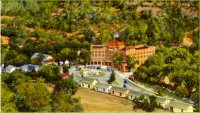 There were two hotels. One a modest wooden structure which burned in the early 20's. The replacement hotel was a many storied structure made of brick which still stands today. There were (and still are) many cabins and small houses that were occupied by the guests, which included many noteables of the day, into the 1940's. As the allure of the "Healthful Mineral Baths" wore off in post war America, the business began to slip away.
The Icon of Richardson Springs was the famous Indian, Chief Healthwater, who laid by a pool drinking. This trademark was on just about everything including the resort furniture. Some of the logos are as small as 1/2" placed on bookends, thermometers, etc. The largest were the billboards that were placed along highways.
I am avidly seeking any ephemera from Richardson Springs, including Souvenir items, Milk Bottles, Water Bottles, Brochures, Crates, Furniture, or even one of the Billboards, (at least one is still known to exist). Please contact me if you have such material available, or know the whereabouts. AJF5577 @aol.com
I am actively seeking anything from Richardson Springs- Please let me know!
Soda Pop Items
I collect Whistle Soda and Cleo Cola.
Most of the Whistle Soda and Cleo Cola items in Allan Petrettis' Soda Pop books are either in, or from my collection.
Always seeking Rare and Elusive "Thirsty? just Whistle" and "Cleo Cola" advertising items.
Picnic Coolers Wanted
I have been collecting picnic coolers since 1998 and am always interested in adding new specimens to the collection
The two top brands of coolers that are listed in my "most wanted" are Atlas 18 and Superior Junior, shown below. Any embossed (raised lettering) off brand soda pop picnic cooler is a good find. I am mainly interested in steel coolers, and any aluminum coolers if they are perfect. (Aluminum dents easily).
There were many brands of coolers also made in Stainless Steel. These are also a good find and I will pay accordingly. Condition is always important, but not such a big deal in the rarer coolers. The most popular soda brands are Orange Crush, Dad's Root Beer, Nesbitts, Grapette, Dr Pepper, Pepsi Cola and Coca Cola. Beer brands can be Storz, City Club, Schaeffers, etc.

Even if your cooler is non embossed, but has a Soda decal on it, I am interested. If you do not see your brand listed here, please consider me as well.

Manufacturers of coolers include Superior Junior, Atlas 18, Cronstroms 12 & 18, Temprite, Progress Refrigeration, Acton, Magic Cooler (has a waffle styled top) and a few others.
I am seeking Soda Pop and Beer coolers. I do not have any picnic coolers to sell at this time, until I get a few duplicates.
I am always interested in hearing from you if you have any picnic coolers that you want to sell or trade.
Below are a few elusive coolers that I am seeking to complete my collection.









Orange Crush
Superior Junior


Superior Junior
Wantedrange Crush
Picnioda Pop
Wanted

Coca Cola
Superior Junior
Picnic Cooler





I am looking for-
Orange Crush
Nugrape
Dad's Root Beer
Grapette
Dr Pepper


If you happen to have one of these in
Orange Crush or Grapette
Please Contact Me

Cooler Wanted

Grapette
Wanted

Dr Pepper
Superior Junior
Wanted
.

Atlas 18
Coolers that I am looking for -
Nesbitts
Dad's Root Beer
Pepsi Double Dot
Pepsi Single Dot
Seven Up

.
The coolest Atlas that I have seen has Fallstaff Beer on one side and Royal Crown Cola on the other side
In original factory green paint.
---
Starr X Wall Mount Bottle Openers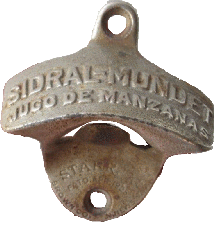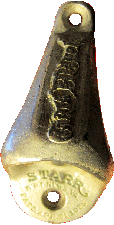 Wanted
I am seeking Wall Mount Bottle Openers for my collection. The main focus is on openers made by Brown Manufacturing with the brand name of Starr and Starr X.
The collection is fairly advanced and at this point I am seeking specific openers in this line.
In the straight style Starr openers, which are all marked Pat'd 1925, I am seeking Carte Blanca, Nugrape, The Liquid. The style is pictured to the left.
In the Starr X Line I have a slightly longer list, which includes Sidral Mundet, Pabst, Schlitz, etc. This style is pictured to the right.
There are a few varieties of Starr openers with the holes on the sides (insteads of top and bottom).
I am specifically looking for Icy-O side hole openers

I have a few rare Starr openers to trade if you have what Im looking for.

Other styles of Wall Mount Openers beiseds the Starr brand are also being sought. If you have something good, I am always interested in hearing from you.
---

Beware of several Whistle Soda Reproductions currently floating around the market. There are a few signs, and at least one PAM Clock. The repro PAM clock has an elf pushing a bottle on a wheelbarrow. These were produced by an advertising Clock dealer in Ohio, who has produced quite a number of phoney advertising clock faces. These repro faces are put into "old" clock cases and sold as old. This particular Whistle soda clock did not exist prior to the mid 1990's. They are always offered with the face as "Near Mint". Ever wonder why there are no used or poor conditon Whistle clocks with this design out there? If you look closely, you can tell the graphics are newly made. I realize that items from the 1990's are "old" to the modern crowd, however it is important to note that newer made "Fantasy items" were not made for actual advertising use, but rather in order to make a profit off of collectors.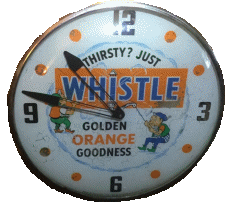 Whistle did have two clocks produced by PAM in the 1950's and 1960's. The older design had the Whistle logo, flanked by two elves. One of the elves is pulling the chain of a steam whistle, which is the letter L in the logo. I have only seen two of these clocks in my life. One was in good condition, and one had some flaking (I ended up with the lesser of the two). This clock is shown to the Left. The face is marked "Pam Clock Co new Rochelle, NY c57"
Update! 2/28/18- I saw this clock on ebay with a perfect face. The seller said that the face was a remake.... This one is faked now too. Be aware of what you're looking at!



The second Whistle Pam Clock is circa 1962. This clock is genuine and commonly seen. It has a musical note logo in the center.

Pam also made a round thermometer that matches this design.






The Masonite Whistle clock is also good, except that I heard someone reproduced these as well. The original masonite clock will have a good looking period paper label on the back.Look closely before you buy!





There are a number of reproduction Whistle items (shown as originals) in one of the advertising collectibles books authored by B.J. Summers and sold by Collector Books. Unfortunately, with these items in publication and showing a value, this creates quite a bit of confusion for collectors, new and old alike. I am always available via e-mail to verify the authenticity of what you might have.- ajf5577@aol.com

Allan Petretti is the foremost expert on soda collecting in the world. His books are the standard reference for everyone.
Petretti's Soda Pop Collectibles Price Guide: The Encyclopedia of Soda-Pop Collectibles is in it's 3rd edition so far. Hundreds of pages of as many different soda brands.
Petretti's Coca Cola Colectibles Price Guide is currently in its' 12th printing and is considered the "Bible" of Coca Cola Collecting. (Buy them both at Amazon.com)

Currently wanted for my collection is any Whistle Soda or Cleo Cola advertising items- Signs, bottle Displays, etc.
Also
Coca Cola advertising designed around World War 2.
Planes, ships, soldiers depicted on cardboard signs are especially wanted (No magazine ads, please).




Rittgers Figures


In 1939 Lafayette Rittgers began producing a series of Sports and Whimsical figures out of plaster and distributed to variety stores, etc. Most pieces are marked L.L. Rittgers and a date. Rittgers Collectibles were sold with a paper label on the bottom, which helps date the actual piece. Rittgers studios produced novelty figures ca 1940 into the 1950's. The figures are colorfully painted. There are also Wall Plaques and Props with the same theme produced by Rittgers. Paper Labels can say "Distributed by Rittgers, Rittgers & Suttle or Suttle & Asmus.

I am actively seeking Rittgers figures for my collection. E-Mail Me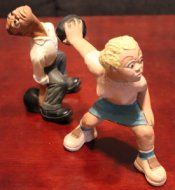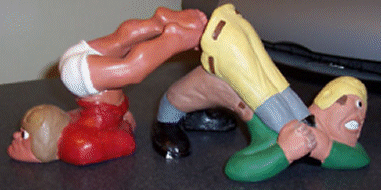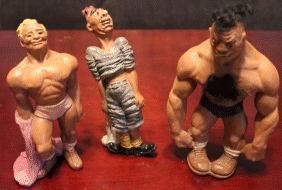 Please contact us- we will pay top dollar for the right items, or trade for merchandise from our list. Satisfaction is guaranteed with both parties, or we'll return your item(s). References available.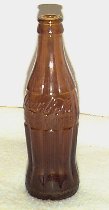 Click below to browse our Website:

&nbsp&nbsp

Leather Goods ........

Cartridge Rifles

-Henry

&nbsp

Shoes and Boots

CW Carbines- Sharps,etc

&nbsp&nbsp

Muskets and Rifles

&nbsp&nbsp

Embroidered Insignia

&nbsp&nbsp

Bayonets

&nbsp&nbsp

Brass Insignia

&nbsp&nbsp

Revolvers and Pistols

&nbsp&nbsp

Buttons

&nbsp &nbsp

Non Firing Weapons

&nbsp&nbsp

Buckles and Plates

&nbsp&nbsp

Firearms Accessories

&nbsp&nbsp

Tinware and Canteens

&nbsp

&nbsp

Haversack Stuffers

&nbsp&nbsp

Books - Manuals

&nbsp&nbsp

Clothing Patterns

&nbsp

&nbsp

Books - Reference

&nbsp

Kit Guns

&nbsp&nbsp

Toys for Kids

&nbsp&nbsp

Swords and Sabers

&nbsp&nbsp

Movie Credits

&nbsp&nbsp

Wanted

&nbsp&nbsp

Favorite Links

&nbsp

Shirts and Clothing

&nbsp&nbsp

Headwear

&nbsp

&nbsp

&nbsp&nbsp

Tents

&nbsp&nbsp

Email Us-Order Inquiries Only

Gift Certificates

&nbsp&nbsp

Home Page
All info and pictures Copyright 2023 Fall Creek Corporation
Nothing can be copied without permission.
765-482-1861