Civil War Wedge Tents
"A" or Wedge Tent Detail Pictures
All of our tents are made right in our shop.
All corners are reinforced where needed. We do not add un- needed reinforcements to keep our employees busy and boost the price.
We use only brass ring spur grommets to keep them tight.

These pics show some details of Our line of "A" or Wedge Tents.
Many variations can be had, and can incorporate specific details that you may want for your "A" tent. please inquire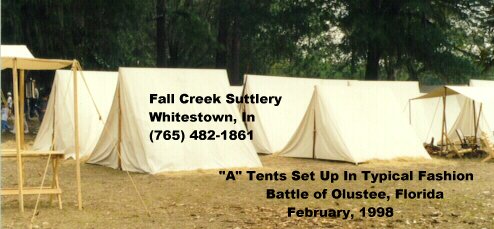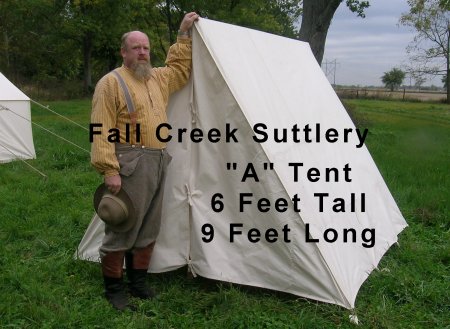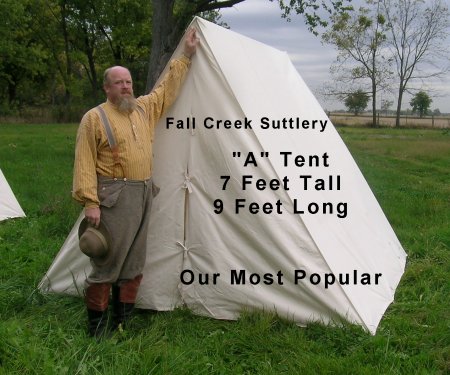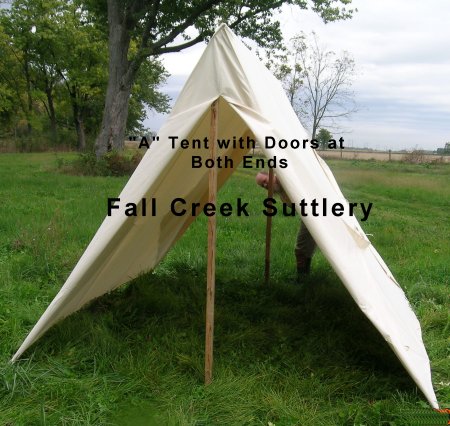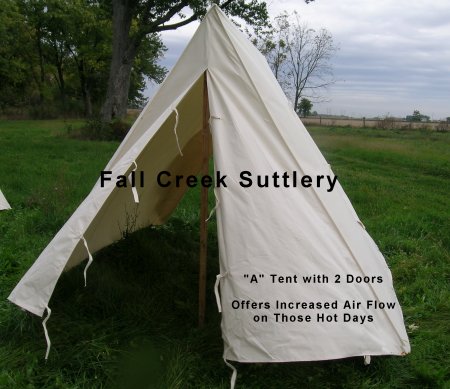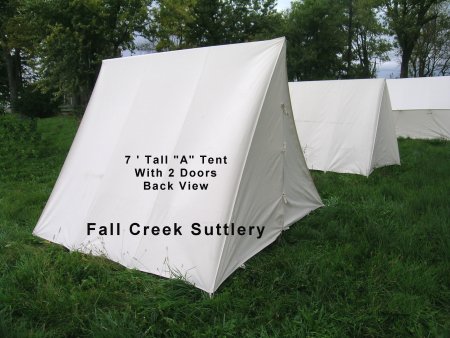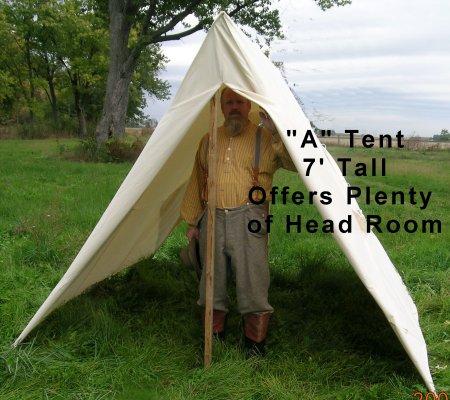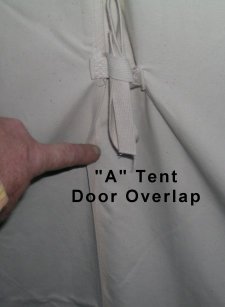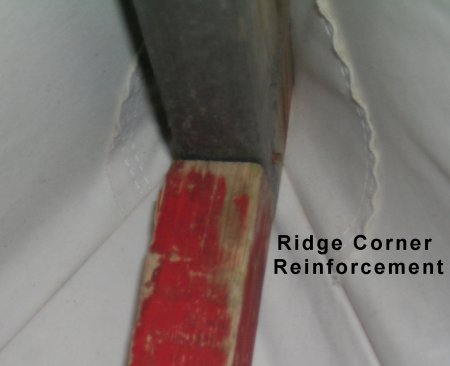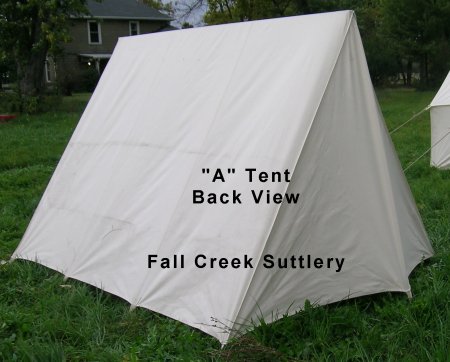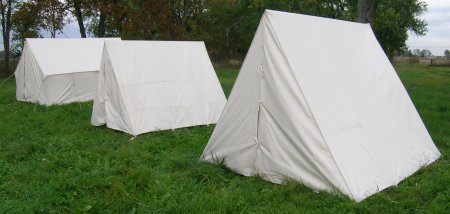 To return to our "Tents" page, click return on your browser
or
Click Here

Fall Creek Suttlery
P.O. Box 92
Whitestown, In 46075
(765) 482-1861
(765 ) 482-1848 fax